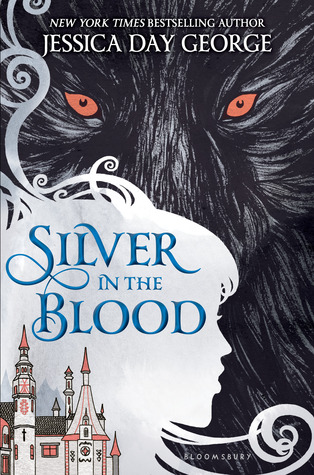 My Review:
Dacia and Loulou are cousins, best friends, and practically sisters. In the face of a minor scandal, Dacia is sent ahead to Romania where Loulou and her family will later joining them as they visit their mother's family there, but things are not what they seem. Everyone seems to be on edge, and the tension is rising, but the girls can't figure out why, yet strange men are watching them, and stranger words are exchanged. What are The Claw and The Wing, and what does it have to do with them?
As they dig deeper into their mothers's family, they uncover a family secret, and daunting prophecy, that will change the rest of their lives forever. Who can they turn to, when their family is against them? Will they be able to find their destiny by bucking family tradition and following their hearts?
This lavish tale set in Romania of the later 1800's, is a very different and darker tale than Ms. Day's previous novels, as it strays from retelling more traditional lore, and delving into a world of vampires, werewolves, and more. It is brought to life by both Dacia and Loulou, through their eyes, and also through their diaries and correspondences, which at first felt confusing, as I didn't know who was who and what was going on. I eventually got used to the style, but I think it made it harder to get into the story as fast as I would have liked.
After I had finished the book, I wasn't quite sure if I actually liked the story as a whole. I'm a huge fan of this author, having read and fallen in love her previous novels,
Dragon Slippers, Dragon Flight, Dragon Spear, Sun and Moon, Ice and Snow, Princess of the Midnight Ball,
as well as her absolutely delightful
Castle Glower Series,
but this one was different, and just didn't connect with me, or do much for me in general.
Content wise, even though it wasn't explicit in detail, the amount of nudity was a bit of a shock to me. The language was clean, though there was one instance of a word that could be taken the wrong way even though it was used in the proper context. But there was one scene where a rape was threatened.
Overall, I found this book to have many good qualities, like the positive themes of friendship, and thinking for one's self, and fighting for what's right, as well as forgiveness, and love. But other things made me wary and though not as dark as it could have definitely gone so much farther, I found it to be a book that left me very untouched, and just kinda like, "Well, that was interesting. I don't think it's something I would recommend."
Disclosure of Material Connection: I received one or more of the products or services mentioned above for free in the hope that I would mention it on my blog. Regardless, I only recommend products or services I use personally and believe will be good for my readers. I am disclosing this in accordance with the Federal Trade Commission's 16 CFR, Part 255: "Guides Concerning the Use of Endorsements and testimonials in Advertising."