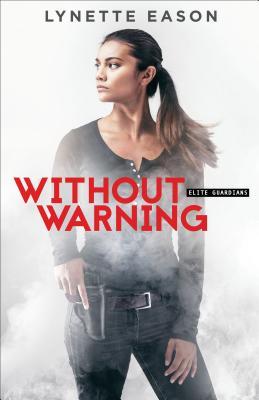 Lucie's Review:
Katie Singleton is a member of the Elite Guardians Protection Agency, she finds her next assignment when she sees something odd going on at one of her favorite restaurants.
Daniel Matthews is an ex-marine and the owner of a successful restaurant chain, and loving uncle to is niece, Riley. But it would seem that someone is unafraid to go to great lengths to put him out of business, he worries that his niece is also in danger so he asks Katie to check on Riley. But Riley wants someone to help protect her uncle too, so Daniel hires Katie's agency to put Riley at ease.
Will Daniel and Katie be able to find out who is behind the threats and why, before it's too late.
Taunt with suspense, and filled with suspense that will keep you guessing, Daniel and Katie work together to protect what and who they love, as the perpetrator get's bolder and everything they love is at stake. Stronger together, they are diligent and capable, and won't go down without a fight.
I liked how Katie and Daniel came to get to know one another, and trust each other, admiring the things in their pasts that made them who they are. They support one another, and know how to lighten the mood and release some of the tension of their situation.
Riley has a good head on her shoulders, raised by er missionary parents before their death, she relies heavily on her faith, and doesn't worry about fitting in, but doing what is right.
Overall, a heart-stopping read, with compelling heroes, and a gripping climax. It has a quick hook, and I couldn't put it down. Te perfect book for lovers of romantic suspense!
Disclosure of Material Connection: I received one or more of the products or services mentioned above for free in the hope that I would mention it on my blog. Regardless, I only recommend products or services I use personally and believe will be good for my readers. I am disclosing this in accordance with the Federal Trade Commission's 16 CFR, Part 255: "Guides Concerning the Use of Endorsements and testimonials in Advertising."