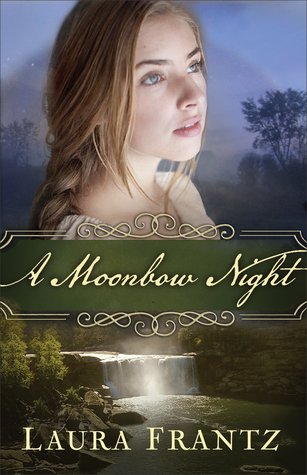 Lucie's Review:
Temperance "Tempe" Tucker lives with her family in their inn along the Shawnee River, that is a wayside stop for trappers and travelers of all kinds. When her fiance James Boone is killed, and her brother Russell is crippled, by Indians, and her father kills a man, Tempe becomes the provider, forager, scout, and her whole family depends on her for their livelihood. When a surveying team comes to the inn, her father forces her to go with them a guide.
Sion Morgan is a surveyor come to map the Southwest frontier, he is a man at home in the wilderness, but he struggles with conflict within the team, especially from his brother-in-law who is a stark negative to him in every way. Sion is a natural leader, honorable, and true, he and Tempe must rely on each other to survive the Kentucky frontier.
Historically lush and evocative with detail, I loved how the characters were true to their time and were realistic for their time. Tempe is a strong young woman, good daughter, and skilled outdoors woman, she has a strong faith that holds her fast during the turmoil and tension of young Kentucky. I admired Tempe for her faith and forbearance, she befriends Nate an older man on the surveying team.
There is a lot going on this book, full of tension with the conflicts between the Indians and the brave people forging their way into a new frontier. At times the pace was a bit slow going. I loved the evocative writing style that brought the wilds of Kentucky to life in this historical saga that brought to life the brave men and women who traversed the wilds of Kentucky.
Disclosure of Material Connection: I received one or more of the products or services mentioned above for free in the hope that I would mention it on my blog. Regardless, I only recommend products or services I use personally and believe will be good for my readers. I am disclosing this in accordance with the Federal Trade Commission's 16 CFR, Part 255: "Guides Concerning the Use of Endorsements and testimonials in Advertising."