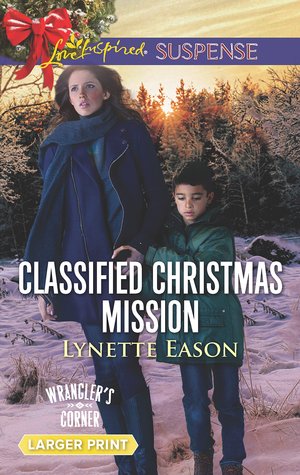 Lucie's Review:
Deputy Sheriff Lance Goode recognizes the driver of the car before an SUV forces it off the road, and he rushes to Amber Starke's aid.
Amber has been working as a nanny to the Pirhadi home, secretly as an undercover CIA agent to protect Sam, a young autistic boy, as she tries to collect evidence on his father. Sam's mother was helping Amber, but now she is dead, and Amber and Sam are on the run.
Lance sees he need and refuses to let her go it alone, he gather back up, and convinces her to let her brother know what is going on as well. But still it will be a fight against the clock to keep Amber and Sam safe, and stay one step ahead of Pirhadi's game.
Amber understands Sam and cares for him deeply, she has papers signing his custody to her and she would like to keep it that way. Even though Sam isn't like other children, he is brilliant at math and has an excellent memory.
Lance takes time to get to know Sam and introduces him to Chess, and give him math problems to help him take his medicine. Lance and Amber get to know each other again, and Lance tells Amber about his past. Amber has always admired Lance, and knows that he is a man that she can trust.
I liked the fast pace of the storytelling, from the very beginning I was cheering for Amber, Lance, and Sam. There is pretty much non-stop action all the way through, and fantastic dialog. I loved the depth of Sam's character, he was so well written from beginning to end. A thrilling read with a heart pounding climax. Fantastic, utterly fantastic!
Disclosure of Material Connection: I received one or more of the products or services mentioned above for free in the hope that I would mention it on my blog. Regardless, I only recommend products or services I use personally and believe will be good for my readers. I am disclosing this in accordance with the Federal Trade Commission's 16 CFR, Part 255: "Guides Concerning the Use of Endorsements and testimonials in Advertising."