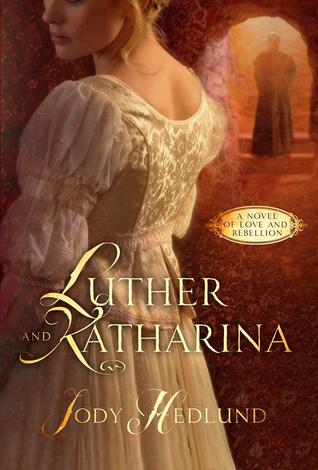 My Review:
A masterfully told story that brings to live the struggles that Katharina and Luther faced, in their desire to follow God. Spectacularly researched, this book doesn't glaze over the horrors that many of the nuns faced in and out of the convent. The torture endured by many willing to die for the word of God.
A powerful read, that showed Katharina and Luther, as real tangible people, with struggles and flaws, passionate and relatable. I liked how Ms. Hedlund really did a great job demonstrating the obstacles that they faced, and the trials they endured. I also liked how it showed the class differences, and how much influence they carried during that time period. Yet she also showed people in their humanity, no matter the circumstances of their birth, how they carry themselves and treat other people still shows more about character than money and titles ever will.
This story is so well written, and I loved how it showed Luther and Katharina as individuals, both stubborn and desiring of their own way, and how individually they grew, and were forced to rely upon their faith.
Overall, a fantastic book, one of the poignant reads from Ms. Hedlund, and definitely worth the read. Memorable, because the characters were so well defined, it brought to live an entire time period rarely talked about in literature so honestly. Ms. Hedlund just keeps outdoing herself with every book. A must read!
Disclosure of Material Connection: I received one or more of the products or services mentioned above for free in the hope that I would mention it on my blog. Regardless, I only recommend products or services I use personally and believe will be good for my readers. I am disclosing this in accordance with the Federal Trade Commission's 16 CFR, Part 255: "Guides Concerning the Use of Endorsements and testimonials in Advertising."