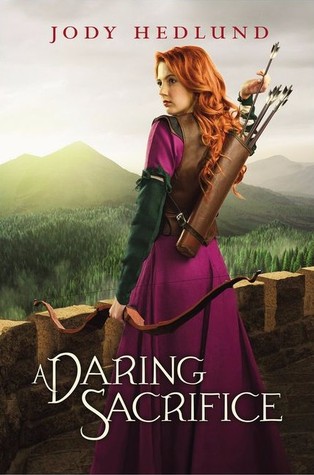 My Review:
Juliana Wessex, though born of noble blood, has lived her last few years in the forest among her people, gaining infamy as the Cloaked Bandit. One day she raids an old acquaintance, Collin Goodrich, who sees through her disguise and challenges her to live among the nobles for a week and in turn he will live in the forest among the peasants.
But when Collin's sister invites Juliana's despicable Uncle and cousin to the Goodrich estate, Juliana's cover is in danger of discovery, she must fight to defend her people, but will it mean denying her heart?
Collin Goodrich is back in this companion novel to
An Uncertain Choice
, and in many ways this is as much his story as Juliana's. Told through alternating first-person point-of-view, the alternating narrative kept the pages turning, in this fast paced read.
I really liked how Collin was always respectful of Juliana, he knew that there were times to leave her alone, and let her go. I really liked how he was open to being challenged to think about his life and the blessings that he'd been given.
I admired Juliana for her compassionate heart. I liked that she found herself equally challenged by Collin to think differently as well about her choices in life, and I think that might be what I liked most about their relationship--that they challenged each other to be better people.
Overall, a well told story, quick moving, and enjoyable to the very last. A captivating story, with strong characters, a dashing knight in shining, and a damsel-not-in-distress, with a tension filled, heart pounding plot line. I would definitely recommend this book to fans of
An Uncertain Choice,
and Melanie Dickerson's books!
Disclosure of Material Connection: I received one or more of the products or services mentioned above for free in the hope that I would mention it on my blog. Regardless, I only recommend products or services I use personally and believe will be good for my readers. I am disclosing this in accordance with the Federal Trade Commission's 16 CFR, Part 255: "Guides Concerning the Use of Endorsements and testimonials in Advertising."