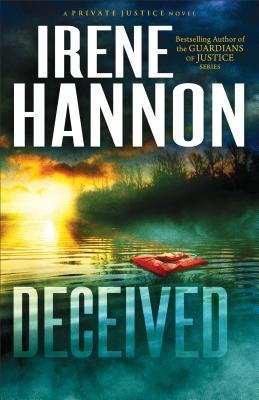 Astor's Review:
Three years since losing her husband and son in a tragic boating accident, Kate Marshall is trying to rebuild her life in St. Louis. These last three years she has never been able to shake the feeling that her son is still alive, and after seeing a boy in the mall who she has an uncanny bond to, she is even more determined to find the answers she craves.
Everyone thinks that Kate is crazy, the only person who takes her seriously in Private Investigator Connor Sullivan, a former Secret Service agent who worked for the president. But as he digs into the mystery, what he find may be more sinister than they could have ever imagined....
A heart pounding mystery, with compelling characters and an intriguing and riveting plot. Romance, suspense, action, and intrigue, the more I read the more I was absorbed into the ever-tightening spiral of this book's spell. There was emotion and heartbreak, as well as healing, and hard won justice.
I really admired Kate's determination, and Connor's dedication to solving the mystery and bringing her son home.
Overall this was a fantastic book with multiple twists and unexpected turns that had me riveted to the pages. I did not want to put this book down! I could honestly go on and on about this book, but I don't want to give away any spoiler! Great book, highly recommend!
Disclosure of Material Connection: I received one or more of the products or services mentioned above for free in the hope that I would mention it on my blog. Regardless, I only recommend products or services I use personally and believe will be good for my readers. I am disclosing this in accordance with the Federal Trade Commission's 16 CFR, Part 255: "Guides Concerning the Use of Endorsements and testimonials in Advertising."