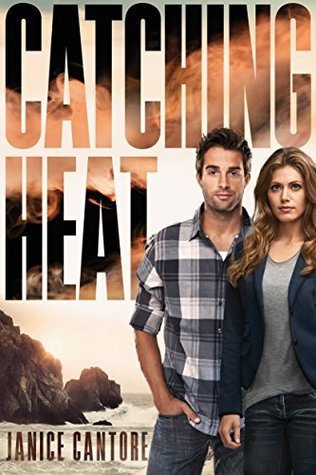 Lucie's Review:
Detective Abby Hart is ready to bring her parent's murder to justice, all she needs is the nail-in-the-coffin evidence to seal the deal. Meanwhile she and PI Luke Murphy are sent to St Luis Obispo to work on the case of a murdered college student. While there they take on a third case between a husband and wife, where they don't know which one is telling the truth.
Will Abby and Luke be able to unravel these tangled threads, and figure out their feelings for each other once and for all in the process?
A fast paced drama, brimming with suspense, and mystery, hard to put down. Luke and Abby must rely on each other more than ever before, as they struggle to find sync and trust.
I will admit that I had not read the previous books in the series, so I was a bit hesitant despite hearing such wonderful things about this series. But despite it being the third book in the series, and many of the storylines carrying over, I had no trouble at all jumping right in to the story and what was going on. This was a fantastic read for me, but I can only imagine that it is an even more satisfying read for long time fans of Abby and Luke!
Abby is very independent, perhaps too much so, running headfirst into danger. She is very good at solving crimes, with a great mind for putting all the clues together. She has so many people who care for her and have her back.
Woody is the third member of their cold case team, who brings breaks to come of the unease between Luke and Abby. I also really liked the reporter, Gunther , who jumps in to help them solve the mystery of Abby's parents.
Luke has a strong sense of duty, he has a young daughter, and he has a protective nature, yet he also admires Abby, and brings the best out in her.
Overall, a thrilling read, with so many threads and a lot going on, it was hard to put down with the compelling storyline all leading to a great climax and satisfying ending. Highly recommend!
Disclosure of Material Connection: I received one or more of the products or services mentioned above for free in the hope that I would mention it on my blog. Regardless, I only recommend products or services I use personally and believe will be good for my readers. I am disclosing this in accordance with the Federal Trade Commission's 16 CFR, Part 255: "Guides Concerning the Use of Endorsements and testimonials in Advertising."