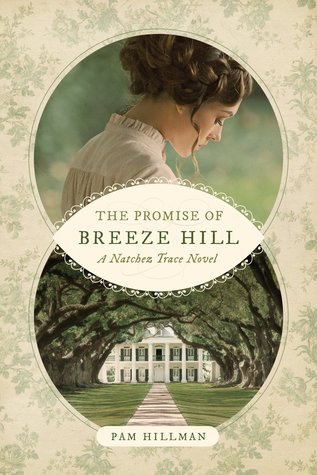 Lucie's Review:
Connor O'Shea has indentured himself to a master builder in order to be able to bring his brothers to America from Ireland. But when his master dies, he must find a new benefactor.
Isabella Bartholomew has taken on the heft of the responsibilities at Breeze Hill Plantation after her brother's death in an accident that left her father severely injured, leaving Isabella to fight an uphill battle. She takes a chance on Connor in part because she hears of his honorable plight to bring his brothers to America.
Will Connor O'Shea be the man that she needs by her side to make her family plantation a success again?
When Isabella hear that her pregnant sister-in-law, Leah, needs her she is determined to make it home to be by her side. Connor knows that going home by the Natchez Trace is no place for a woman alone, so he borrows a horse and goes after her. Connor proves to be a protective presence, a man of action, always there to help Isabella when she needs help. He is strong in his faith, but he lets a mistake from his past color his perception of Isabella.
Isabella comes to appreciate Connor, and doesn't see him as a servant, and doesn't want him to see himself that way either. She is determined to prove that she is up to the heavy task on her shoulders, and not let her family down.
I really liked Isabella's father, he bonds quickly with Connor, who encourages him to get out and start doing more around the plantation. I also really liked William Wainwright, Isabella's brother good friend who proves to be great family friend.
This is a fascinating book about an interesting time and place in history. Both the main characters are headstrong and admirable, but they don't communicate the best with each other. It was a bit slow to start, but it sped up as it went along into an adventure full of romance and action.
Disclosure of Material Connection: I received one or more of the products or services mentioned above for free in the hope that I would mention it on my blog. Regardless, I only recommend products or services I use personally and believe will be good for my readers. I am disclosing this in accordance with the Federal Trade Commission's 16 CFR, Part 255: "Guides Concerning the Use of Endorsements and testimonials in Advertising."