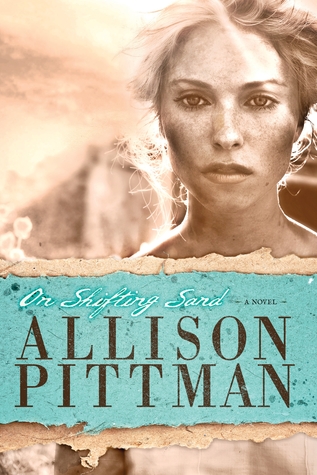 My Review:
Nola Merrill is wasting away, blowing away like the dust that rolls in with every storm from all across the country. The wife of a small town, Oklahoma preacher, raising two kids, Nola struggles to please her family, and live up to the high expectations that she has set up for herself. But that takes it's toll as she begins to question her worth.
When an old college friend of her husband's drifts into town, she feels an uncanny connection to Jim and the temptation of the freedom he represents.
Will Nola find a way to survive before it's too late?
In this Depression Era story, Nola struggles with trying to be the "proper mother"in the midst of the dust bowl, where the dust get's into everything. Seeps into the cracks that one didn't know existed, and finding a place to accumulate.
This was a well crafted story, and very different in many ways to other books by this author. At times it was hard to read, because of the feeling that something bad would happen. It is told expertly in the first person, present tense point of view, showing the raw honestly, yet also the creeping and boldfaced lies together. The story works perfectly with the era, capturing the hopelessness, and the struggle to survive.
Nola tries to be a "good woman" loving her husband and children, and I loved how this book talks about sin and how none of us, despite our best efforts can ever fully escape, as well as the grace of God.
A truly moving tale, that is poetic, raw, and at times difficult to read. But a strong tale of redemption and God's grace.
Disclosure of Material Connection: I received one or more of the products or services mentioned above for free in the hope that I would mention it on my blog. Regardless, I only recommend products or services I use personally and believe will be good for my readers. I am disclosing this in accordance with the Federal Trade Commission's 16 CFR, Part 255: "Guides Concerning the Use of Endorsements and testimonials in Advertising."