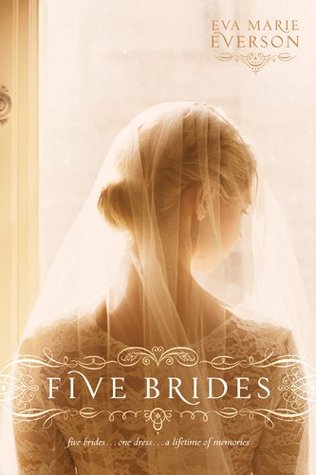 Lucie's Review:
Joan and Evelyn are pen pals, Joan lives in England, and Evelyn lives in Georgia, yet they make plans to meet in Chicago, get jobs and embark on a grand adventure. Joan get's a job at Hertz, where she meets Betty Estes, who is looking for some roommates, and Joan and Evelyn move in. They also meet Inga and Magda, who are sisters from Minnesota.
One Saturday all the girls go out together, and they see a beautiful wedding dress in the store window, and they all fall in love with it. hey decide to try it on, and to their surprise it fits each of them perfectly, so they decide to pool their savings and buy it.
I loved how each of the girls work hard and make their own choices, even if it's different than what their parents would have done. It reads like a photo album highlighting the highs and lows of each of the women, some more than others.
Overall, a very interesting story that shows the changing times and how women were becoming self reliant. A very good story, but sometimes hard to follow because of just how many characters there were to keep track of.
Disclosure of Material Connection: I received one or more of the products or services mentioned above for free in the hope that I would mention it on my blog. Regardless, I only recommend products or services I use personally and believe will be good for my readers. I am disclosing this in accordance with the Federal Trade Commission's 16 CFR, Part 255: "Guides Concerning the Use of Endorsements and testimonials in Advertising."