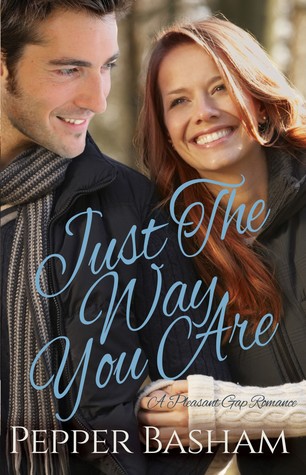 My Review:
Eisley Barrett is a single mother of three, who goes to England to help her dying uncle do research for his novel. She is staying with the kindly Harrisons, who's son so happens to be Christopher Wesley Harrison the swoon-worthy star of the small screen, who is known for playing period drama heroes.
Wes is an actor who has spent the last year of his life re-evaluating and prioritizing, having given his life to Christ and leaving his playboy ways behind.
Wes's parents are just adorable, still crazy about each other after all these years they love their son and only want what is best for him. Eisley's dad was an absolute hoot. Gruff and a merciless teaser, he loves his family and wants to protect his children anyway that he can, he has a good heart and just wants his children to be happy.
Eisley is beautiful inside and out, she sees her own faults, and is refreshingly honest and open. She loves her children and wants to give them the best that she can. I loved her willingness to laugh at herself, and how comfortable just being who she is.
Wes is thankful for the second chance that he's been given to live his life differently. He is determined to fight for the ones that he loves, even when the mistakes from his past threaten to ruin his future. He is a modern day Darcy right out of a Sunday night PBS BBC miniseries, and even though they give him a rough time, he fits right in with Eisley's All-American family.
Overall, an absolutely delightful read, I think that one of my favorite things was meeting all of Eisley's siblings who all have their own unique stories to tell. This is a delightfully flirtatious read, full of witty dialog both internal and external, and great chemistry between the main characters. You won't want to miss it!
Disclosure of Material Connection: I received one or more of the products or services mentioned above for free in the hope that I would mention it on my blog. Regardless, I only recommend products or services I use personally and believe will be good for my readers. I am disclosing this in accordance with the Federal Trade Commission's 16 CFR, Part 255: "Guides Concerning the Use of Endorsements and testimonials in Advertising."