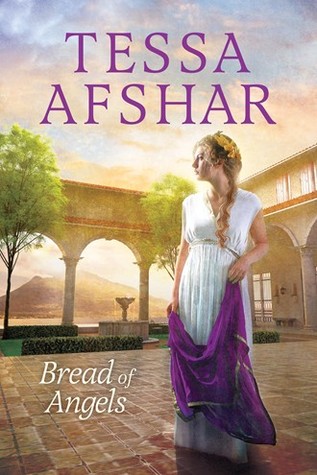 My Review:
Lydia and her father labor to make the most beautiful purple dye and cloths, making a name for themselves with their high quality, but reasonably priced products. But then betrayal strikes, taking almost everything from them, Lydia flees to Phillipi with the secrets of their trade.
Lydia meets a young Jewess, Rebekah, who becomes a fast friend, and encourages Lydia to trust in the One True God. Lydia and Rebekah work hard to establish their shop, and trust God through the trials of being single business women.
Lydia is a talented young woman, taught by her father the secrets of purple. She loves her father, and loves working alongside him to make their precious purple cloth, but she grapples with fear and worry. She strives to be an honest business woman and good friend to those around her, yet there are still few who would align themselves against her, and hope to steal her secrets. I admired Lydia's faith, bravery, and kindness. I really liked her friendship with Rebekah, and how she learned about trusting in the Only God.
Rebekah is a good friend to Lydia, comforting and supporting her when times are tough and easy alike. She is a hard worker, and proves herself to be the truest of friends.
I really liked how this book imagines Lydia's life to be. Even though we don't know much about Lydia from the accounts in the Bible, I liked how Ms. Afshar wrote this story about what Lydia might have been like, she does an excellent job bringing to life the ancient world as it would have been for a single successful business woman.
Overall, this was a riveting read, I could hardly put it down, and I think that I finished it in just a little more than a day. The well written companion to
The Land of Silence,
it has everything faith, suspense, conspiracy, betrayal, friendship, love, and forgiveness. I liked how Lydia learns to step out in faith and trust God for
Bread of Angels.
Fantastic from beginning to end, a terrific read for fans of Biblical fiction.
Disclosure of Material Connection: I received one or more of the products or services mentioned above for free in the hope that I would mention it on my blog. Regardless, I only recommend products or services I use personally and believe will be good for my readers. I am disclosing this in accordance with the Federal Trade Commission's 16 CFR, Part 255: "Guides Concerning the Use of Endorsements and testimonials in Advertising."