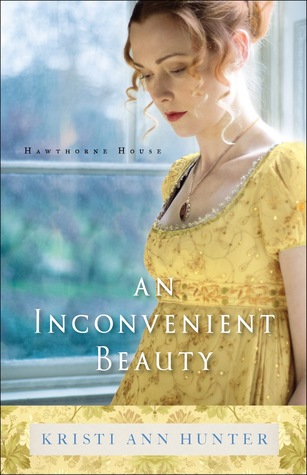 Lucie's Review:
Griffith, the Duke of Riverton, likes things logical and orderly, so he naturally wants to apply his logic skills towards finding a wife. He has decided that the most sensible choice for a spouse would be Frederica St Claire, but he can't seem to get her stunning beautiful cousin, Isabella Breckenridge out of his head.
Isabella Breckenridge is in London for her first season, sponsored by her Uncle Percy. Her Uncle is sponsoring her season in London to help her struggling family, as well as to serve his own purposes as the figurehead of the Apothecary Act.
Isabella wants to do her duty to help her family, even if it means possibly letting go of any dreams of a future with Griffith.
I really liked Frederica, she is a kind and headstrong young woman who knows her own heart. She loves another man and is not interested in Griffith, whether or not he is a Duke. She instead directs his interest to Isabella.
Isabella is a bright and beautiful young woman, she and Griffith quickly strike up a comfortable friendship. And he likes that she is the only young woman outside of his family who treats him like a regular man, and speaks freely with him of her love of plants and flowers. But she is riddled with guilt for what she has done going along with her Uncle's plan, making her own way instead of trusting God.
I like how Griffith has a good group of friends, mainly Ryland, who give him good advice. Griffith is an honorable fellow, full of integrity, and lives his faith. I like that he is a man of action and when he knows what to do he doesn't tarry.
A fantastic read from beginning to end, I love how Griffith is a gentleman like Mr. Knightley who doesn't lead women on. And Frederica is my favorite because she knows her heart and what is important. Definitely a must read for fans of the previous
Hawthorne House
books, or for anyone who loves a well done Regency romance!
Disclosure of Material Connection: I received one or more of the products or services mentioned above for free in the hope that I would mention it on my blog. Regardless, I only recommend products or services I use personally and believe will be good for my readers. I am disclosing this in accordance with the Federal Trade Commission's 16 CFR, Part 255: "Guides Concerning the Use of Endorsements and testimonials in Advertising."