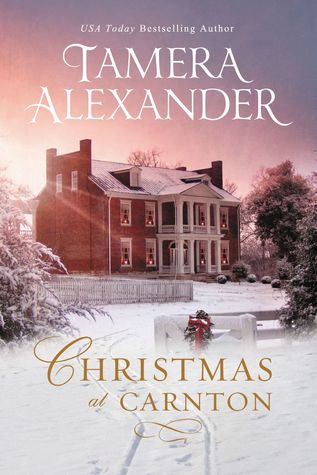 Lucie's Review:
Aletta Prescott feels like she is at the end of her rope, having lost her husband in the War Between the States, with a young son, and a baby on the way, she struggles to hold on to hope.
She sees a notice in the paper advertising for cooks for a fundraiser in honor of the soldiers, but when she reaches Carnton, all of the positions have been filled. Mrs. McGavock insists that they stay for hot chocolate before they leave, and while she is there Aletta overhears that they need someone to help build a life size nativity. She father was a master carpenter and taught her well, so she offers to take the job.
Captain Jake Winston is a sharpshooter with the Confederate Army, he has been ordered to go to Carnton to help with the fundraiser, and also for rest due to his loss of long-range vision from an injury. He meets Aletta at Carnton and she recruits him to help her with the Nativity.
I love the interaction between Aletta and Jake, as they get to know each other as they work. He realizes that she is still mourning and is respectful of that. I like how Jake befriends Andrew and takes time to teach Andrew a few things.
I really like how this book showed how the the war and the Women's Relief Society brought people of all stations in life together. I think one of my favorite characters was Tempy, she is a wealth of knowledge and the head cook at Carnton. This is a wonderful introduction to a new series, I love how Jake grows and comes to some realizations over the course of the story and how Christmas brings him and Aletta together.
Disclosure of Material Connection: I received one or more of the products or services mentioned above for free in the hope that I would mention it on my blog. Regardless, I only recommend products or services I use personally and believe will be good for my readers. I am disclosing this in accordance with the Federal Trade Commission's 16 CFR, Part 255: "Guides Concerning the Use of Endorsements and testimonials in Advertising."