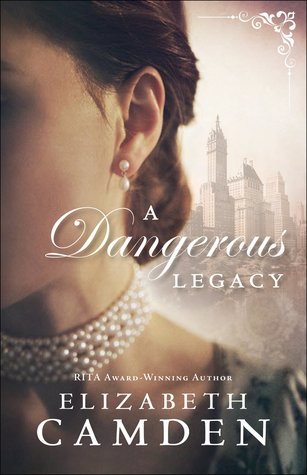 My Review:
Lucy and her brother, Nicholas Drake, have followed in their family's footsteps and taken up the fight in a lawsuit that has lasted forty long years and torn their family apart. While Lucy and Nicholas labor in New York City to scrape together enough money to keep fighting, the Saratoga Drakes live in lavish luxury holding the patent to wondrous valve that could change tenement living forever.
Lucy works for the Associated Press as a telegraph operator, while her brother works as a plumber in the hog house underground of the city. But Lucy and Nick have a secret that could send them both to prison, but it could also give them the edge that they need to win the lawsuit once and for all.
But when Sir Colin Beckwith the head of the Associated Press's rival Reuters comes into their lives, Lucy finds the infuriating heiress seeker tipping her world upside down, but could it be that Colin is the secret weapon they need to bring down their uncle who is willing to do anything to stop Lucy and Nick from threatening his fortune?
Lucy is determined and hardworking, she and her brother have sacrificed everything to continue the legal battle. Lucy is intelligent and quick witted, she doesn't give up, and is skilled in morse code. She fights with the hope of someday being able to improve the lives of the working poor, and has already sacrificed so much to make her grandfather's dream a reality.
Sir Colin Beckwith has the title and a grand sounding estate, but he has worked for what he has and to support his family. His estate is crumbling around his sister's ears, and he does not have the funds to make the much needed repairs to his estate. The answer seems so clear, marry a rich American heiress. But behind his cultured charm of a polished member of the aristocracy, he is an honorable and hardworking man, who struggles to overcome his past and the trauma of war.
Masterfully written, and effortlessly seeming to teem with so many well researched details about the city that didn't detract at all from the gravity of the plot. I couldn't help but be drawn into the rich drama of a decades long dispute, and the exciting underworld of New York's plumbing system, as well as the thrilling new world of news stories able to fly thousands of miles over a telegram wire halfway around the world. Lush with detail and brimming in suspense, I didn't want to put this book down. From the high society of Saratoga to the dark underground of New York, this book had me hooked. I really liked how Lucy was forced to look at her faith in light of the lawsuit and everything that had happened already, and how she wanted to take control of her future but giving it to God. Ms. Camden outdoes herself with every new book, and this is no exception. I was thrilled to find out that the Drakes' saga will be continued with Nick's story. Suspenseful drama, romance, and rich history await in
A Dangerous Legacy
. Highly recommend!!!
Disclosure of Material Connection: I received one or more of the products or services mentioned above for free in the hope that I would mention it on my blog. Regardless, I only recommend products or services I use personally and believe will be good for my readers. I am disclosing this in accordance with the Federal Trade Commission's 16 CFR, Part 255: "Guides Concerning the Use of Endorsements and testimonials in Advertising."