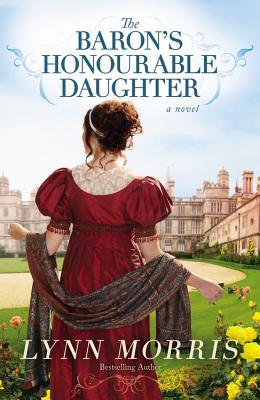 Lucie's Review:
Valeria Segrave is the daughter of a baron, but after his death, her mother marries Lord Maledon, a man of no honor. But only after Lord Maledon's death that his indiscretions come to light.
It is after Lord Maledon's death that Alastair Hylton comes galloping in her life, with the knowledge and know-how to help her family escape the ruins that Lord Maledon left behind.
Valeria is a headstrong, intelligent and outspoken young woman, with a very low view of marriage because of what Maledon did to her family. Maledon stole he dowry, but Valeria doesn't want it back. She doesn't want to be pursued for her wealth.
Alastair is impressed with Valeria's strength under the strain of everything that has come to light since Maledon's death. He constantly finds himself matching wits with her, and is quick to offer advice and opinions that she didn't ask for, though at times he can also be a bit dense.
This is a book that is divided into three basic parts. 1. Before Maledon's death, and the events leading up to it. 2. Alastair comes into their life. 3. The Season in London. At times I found it very slow moving and long, interestingly enough the best parts of this book are in middle when she and Alastair are matching wits, before they go to London.
Overall this book has a colorful cast of characters filled with many details of what makes up a season in London as well as immersing the reader into the proper rules of propriety for English society in the 19th century. And some of that just got a bit overwhelming for my personal taste. I think this would be a great book for fans of regency fiction, because there is a great attention to detail and a realistic view of life for a young lady in the midst of a season.
Disclosure of Material Connection: I received one or more of the products or services mentioned above for free in the hope that I would mention it on my blog. Regardless, I only recommend products or services I use personally and believe will be good for my readers. I am disclosing this in accordance with the Federal Trade Commission's 16 CFR, Part 255: "Guides Concerning the Use of Endorsements and testimonials in Advertising."