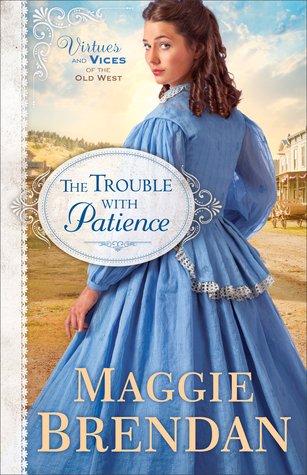 Lucie's Review:
Patience Cavanaugh comes to Nevada City, Montana to fix up, and re-open the Creekside Inn left to her by her grandmother. The man that she loved is dead, and love is the last thing on Patience's mind. But when Jedediah Jones "The Hanging Lawman" becomes one of her boarders, it seems like a practical arrangement. He needs food and a place to lay his head for himself and his prisoners, while she needs a strong back to help her keep the place running.
But will they find more than they bargained for, with this arranged marriage?
This is a nice western romance, with a good setting and wonderful side characters. I liked the Jed, really admired Patience from the beginning, even if her didn't know how to express it at first. He is a man who has a strong believe in justice and the law, so he take his job seriously.
Patience is a strong woman, who knows how to help others, and also how to take her own advice when confronted with pain from the past.
Overall, this was a nice read, though a bit more on the predictable side. This is a story that tells of a small town and the life therein. So if you are looking for a nice western romance, it may be worth a shot :)
Disclosure of Material Connection: I received one or more of the products or services mentioned above for free in the hope that I would mention it on my blog. Regardless, I only recommend products or services I use personally and believe will be good for my readers. I am disclosing this in accordance with the Federal Trade Commission's 16 CFR, Part 255: "Guides Concerning the Use of Endorsements and testimonials in Advertising."