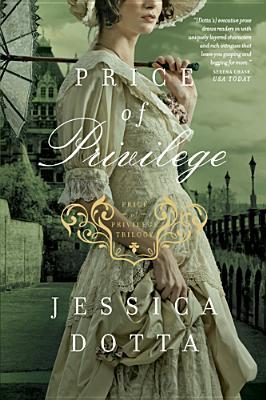 My Review:
This book picks up where the last one left off, Julia is now married to her beloved Reverend Auburn, but her problems are far from over, she must face the consequences of the choices she has made. Macy still is pressing his claim, playing the spurned, devoted husband. Julia is charged with bigamy. Will she get the happily ever after that she's dreamed of?
I absolutely fell in love with the first two books in the series, but for some reason I truly struggled through this one. It might have been my sporadic reading habits, but I found the first half of the book rather slow in pace, and I felt as if I was waiting for the other shoe to drop. Because I knew that when something did happen, it would be very bad.
My heart ached for Isaac. If you have been following my reviews of this series, then you probably know that I was very much #teamisaac , throughout. I loved his mystery, and kindnesses, he is an honorable man, very much trapped in a similar web to Julia's and I felt that he had helped her so much, with understanding her new life, and even relating to her in a more approachable level about her faith. I could go on about how much I admire Isaac, but that would only add to the tragedy.
Julia has grown over the series, into a strong young woman, who knows what she wants and is willing to go against the grain to get it. The stakes are higher than she can imagine,
will it all be worth it in in the end?
Overall, this is a gothic novel, full of mystery, and intrigue. I can't say that this was my favorite of the series, I much preferred the previous books, I felt they held a more present tension. I liked the addition of Mr. Jameson, who was ever so charming with unfailing wit and words of truth. This seems a tale worthy of a BBC mini-series, a twisting drama for fans of gothic mystery and romance!
Disclosure of Material Connection: I received one or more of the products or services mentioned above for free in the hope that I would mention it on my blog. Regardless, I only recommend products or services I use personally and believe will be good for my readers. I am disclosing this in accordance with the Federal Trade Commission's 16 CFR, Part 255: "Guides Concerning the Use of Endorsements and testimonials in Advertising."