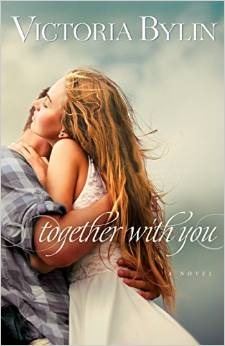 Lucie's Review:
When Dr. Ryan Tremaine's daughter, Penny get's lost in the mall, he is relieved to find her safe and sound in the care of Carly Mason. Carly recognizes the symptoms in Penny, and understands the concerns that come with her condition.
Ryan needs a nanny for Penny, and Penny and Carly have bonded so well that he knows that hiring Carly is the right thing to do.
Carly is hesitant, but her father encourages her to step out of her comfort zone in order to help young Penny.
I loved this book, it reminded me somewhat of the Sound of Music, because not only does Carly help Penny, but also helps Ryan to loosen up and have fun with his kids.
I loved how open Carly was about her faith, and even though she knew that Ryan wasn't a believer that didn't stop her from living her faith in an everyday way.
Overall, this was a wonderful book that I didn't want to put down, I fell in love with the characters. I really liked Carly's dad, and his wise words, as well as the interaction between Carly and Ryan, as they grew over the course of the book. This was a fantastic read, with characters that I will not soon forget!
Disclosure of Material Connection: I received one or more of the products or services mentioned above for free in the hope that I would mention it on my blog. Regardless, I only recommend products or services I use personally and believe will be good for my readers. I am disclosing this in accordance with the Federal Trade Commission's 16 CFR, Part 255: "Guides Concerning the Use of Endorsements and testimonials in Advertising."