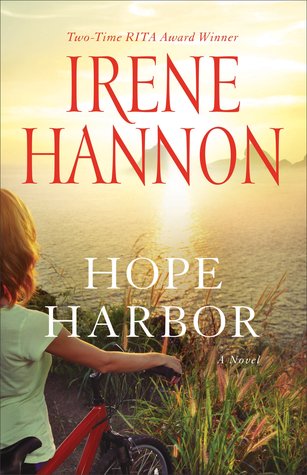 Lucie's Review:
Michael Hunter has plans to spend his days in Hope Harbor in peaceful solitude, relaxing on the beach and staying at the local motel. But when the only motel in town closes, Michael is so distracted that he steps in front of an oncoming bicycle.
Tracey Campbell doesn't hit Michael after he steps in front of her bike, but she instead manages to take a spill herself. Michael feels terrible about causing her wreck, and tries to make it up to her, and instead finds that she has roped him into volunteering with "Helping Hands," a ministry sponsored by the 2 churches in town.
As Michael and Tracey work together they find ways to reach out and expand the ministry, who would have know that Michael's "vacation " would change his life?
I loved this wonderful books with all the great characters an the wonderful setting. There were so many wonderful and memorable characters, like Uncle Bud, who is like a father figure to Tracey, and her biggest fan.
I loved Michael and Tracey, they both brought the best out in each other, and encouraged each other, to encourage others. They got to know each other and their relationship developed naturally.
Overall, a hopeful story full of great characters, romance, friendship, community, and second chances. I definitely recommend it :)
Disclosure of Material Connection: I received one or more of the products or services mentioned above for free in the hope that I would mention it on my blog. Regardless, I only recommend products or services I use personally and believe will be good for my readers. I am disclosing this in accordance with the Federal Trade Commission's 16 CFR, Part 255: "Guides Concerning the Use of Endorsements and testimonials in Advertising."