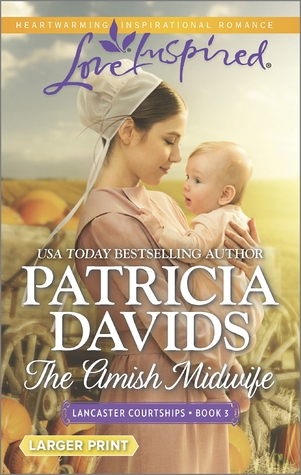 Lucie's Review:
Anne Stoltzfus is midwife and an avid gardener who sells her produce at a roadside stand. So when the neighbor's goat get's into her garden, she is mre than a bit upset.
Joseph Lapp knows very little about babies, but he agrees nonetheless to take in his baby niece, Lucy. But running the goat farm and raising his young niece is taking it's toll and he needs help, so he asks his neighbor, Anne for help.
Will Anne and Joseph be a good team or will his rogue goats strain their friendship?
I loved this story and how Anne and Joseph work together despite their differences and Joseph's mischievous goats. Anne is hesitant to help Joseph because she is afraid that she will become too attached to Leah. But she wants to help.
Joseph is hardworking and really likes his job and raising goats, he know them all by name. He appreciates Anne, and all that she is doing to help him, as well as her compassion and caring for her patients.
Overall, this is an enjoyable read, full of faith, and humor along the way. I really liked the dialog and thought that it fit perfectly with the characters and situation. Sweet and funny at times this is a great read for fans of Amish fiction and romance.
Disclosure of Material Connection: I received one or more of the products or services mentioned above for free in the hope that I would mention it on my blog. Regardless, I only recommend products or services I use personally and believe will be good for my readers. I am disclosing this in accordance with the Federal Trade Commission's 16 CFR, Part 255: "Guides Concerning the Use of Endorsements and testimonials in Advertising."