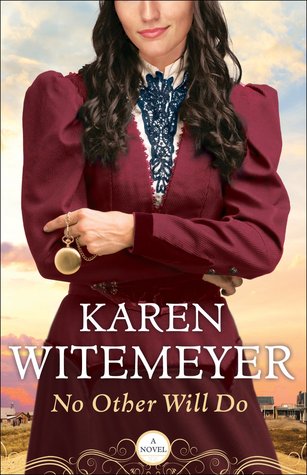 Lucie's Review:
Emma Chandler is an enterprising young woman, a banker who has created a safe space for women where they can receive a hand up and not a hand out in Harper's Station, Texas, where any woman is welcome...but most men are not.
When her town is threatened, by an unknown foe, seeming to want to drive them out, Emma knows just the man for the job. Malachi Shaw, is Emma's childhood friend. He is a hardworking, intelligent, and capable man, who respects what Emma and her aunts have built.
As sparks fly between the reunited friends, will they be able to find who is behind the threats in Harper's Station?
I loved Emma's aunts, Henry and Bertie. Henry is a straight-talking woman, who says it like it is, and wears bloomers. While Bertie is soft spoken and tenderhearted. They both raised Emma after her parents died, and they support Emma's big dreams.
Emma is a natural leader, and has a compassionate heart, she knows all the ladies in town and is more concerned for their safety than for her pocketbook. I admired her strength and determination to not go down without a fight.
I loved the camaraderie between the women, and how they band together to uplift and support each other, with resilience.
I really liked the relationship between Malachi and Emma, they were childhood friends, and haven't seen each other for 10 years, until Emma brings him to Harper's Station. Malachi and Emma work together well, and are both inspired by the other to be a better person.
Overall, this is a fat paced read filled with action, mystery, colorful characters, faith, and humor. Malachi is a gallant hero, and Emma is a brave heroine with a plan, who won't let the cowboy ride away. There was so much to love about this book from the wonderful sense of community and fantastic women that made up Harper's Station, to the splendid chemistry between Mal and Emma. This was a read that I couldn't out down, riveting from the first, and even more so after Malachi stepped onto the scene. A thoroughly enjoyable read.
Disclosure of Material Connection: I received one or more of the products or services mentioned above for free in the hope that I would mention it on my blog. Regardless, I only recommend products or services I use personally and believe will be good for my readers. I am disclosing this in accordance with the Federal Trade Commission's 16 CFR, Part 255: "Guides Concerning the Use of Endorsements and testimonials in Advertising."