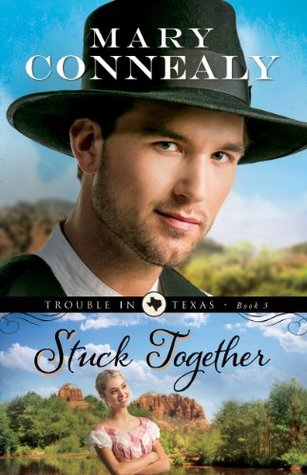 Lucie's Review:
A wild west adventure brimming with humor, action, unexpected twists, drama, and even a mud fight!
Vince is a strong and steady man, who is always there to help his friends, yet has never revealed much about himself up to this point. While Tina is a determined and headstrong woman, with a mission on her mind which is to close down the town bar. She is the only single woman in town, and has no shortage of suitors, and while she wants to dislike Vince, she begins to find that he is a man well worth his weight in gold.
This book caught my attention from the get go, it just jumped right on in and kept right on going. The interaction between Vince and Tina was great, but there was a whole lot more to the story than that. This book brings back all of the regulators, as well as their wives, who quickly befriend Tina.
I think that one of my favorite things about this story was the friendship between the guys, Vince, Jonas, Dare, and Luke, who shared a "bond that is closer than a brother." They are there for each other, and don't beat around the bush, they get right to the point.
I loved everything about this book, from the almost ghost town setting to the characters, who learned to let go and give their worries to God. There were also many terrific side characters. Definitely a western adventure that you won't want to miss!
Disclosure of Material Connection: I received one or more of the products or services mentioned above for free in the hope that I would mention it on my blog. Regardless, I only recommend products or services I use personally and believe will be good for my readers. I am disclosing this in accordance with the Federal Trade Commission's 16 CFR, Part 255: "Guides Concerning the Use of Endorsements and testimonials in Advertising."