My Review:
Abby Watson lives on Rose Island with her forgetful grandfather, Hosea, tending the lighthouse. Abby and Hosea are in danger of losing the lighthouse post due to Hosea's failing memories and ability to care for the lighthouse, but Abby fears that if they lost the lighthouse and moved to the mainland, that Hosea would grow even more forgetful and agitated. Her husband is dead, but the lighthouse superintendent doesn't know that. So when a man washes upon the shore, with no memory of his previous life or even his true name, Abby and Hosea take him in. But when the superintendent makes a surprise visit, Hosea mistakenly tells him that the man is her husband, Nate, returned from his travels, and Abby doesn't correct him.
Nathaniel Winthrop III has no memory of his name or marrying the beautiful woman who tends the Rose Island Lighthouse. But he can taste the stale whiskey on his breath, and knows that he hasn't been a good man or husband, so he resolves to turn his life around and do his best to prove to Abby that he is worthy of her love and forgiveness.
As the truth becomes even more twisted, will Abby be able to tell Nathaniel the truth, despite beginning to fall for him?
The fifth and final installment in the Beacons of Hope Series, works well as a stand alone novel, but if you do read it by its self, I think you'll find that you will definitely want to go back and read the previous books in the series!
Abby is a strong capable woman, she aptly takes care of the lighthouse and her aging grandfather. I admired her love for her grandfather, and her patience with him.
Nathaniel, was probably my favorite character, he was repentant from the start, and even though he didn't remember his life before the wreck, he wanted to change and make things right. One of my favorite things about him was his relationship with Hosea, and how he had a gentle respect in the way he treated him. I loved watching him become the man that God had meant him to be over the course of the book.
Hosea is a dear man, even though he doesn't always remember his family or who they are, he loves them fiercely. He is a gentle spirited man, full of hope despite his situation.
Overall, this was a fantastic final to an amazing series, I couldn't help but love Hosea, Abby, and Nathaniel, and cheer for them throughout. There was great storytelling, dialog, danger, and sizzling tension. My favorite parts were when Abby and Nathaniel were together. You won't want to miss this absolutely amazing novel of faith, family, love, and second chances!
Disclosure of Material Connection: I received one or more of the products or services mentioned above for free in the hope that I would mention it on my blog. Regardless, I only recommend products or services I use personally and believe will be good for my readers. I am disclosing this in accordance with the Federal Trade Commission's 16 CFR, Part 255: "Guides Concerning the Use of Endorsements and testimonials in Advertising."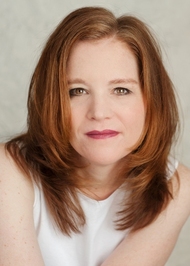 About the Author:
Winner of the 2016 Christian Book Award for fiction and Christy Award for historical romance, best-selling author Jody Hedlund writes inspirational historical romances for both youth and adults.
Jody lives in central Michigan with her husband, five busy children, and five spoiled cats. Although Jody prefers to experience daring and dangerous adventures through her characters rather than in real life, she's learned that a calm existence is simply not meant to be (at least in this phase of her life!).
When she's not penning another of her page-turning stories, she loves to spend her time reading, especially when it also involves consuming coffee and chocolate.