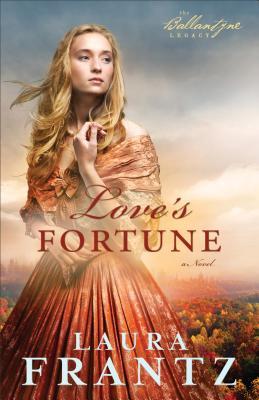 Lucie's Review:
Rowena "Wren" Ballentyne has spent the first twenty-five years of her life in Cane Run, Kentucky, with only a vague knowledge of her father's family.So when her father tells her that they are headed to Pittsberg she thinks that it is just for a visit, and she tries her best to fit in, even when it is clear that she doesn't.
Wren is open and friendly and she quickly develops good relationships with her grandparents, Aunt Ellie, and her cousin Izanna as she tries to navigate Pittsberg society.
This was a well told story, lush with detail. Though I really didn't like the way that Wren's father handled the whole situation, plunging her into high society an a season, with any prior preparation.
James Sackett is a very interesting man, a suave riverboat pilot, chosen to be Wren's escort for the season. Proper and straight-laced, perfectly attired, and conscientiously observes all the rules of society. It took awhile to get to know him, because much of his conversation with Wren was stilted because of how unbendingly proper James was, yet sometimes she was able to break through his defenses.
I also really liked Mim, Wren's lady's maid, who was very kind, with a good sense of humor that helped put Wren at ease.
Overall, this was a well written read, with a well built setting, and well developed characters. The riveting storyline kept me glued to the page. Great read, that I would definitely recommend.
Disclosure of Material Connection: I received one or more of the products or services mentioned above for free in the hope that I would mention it on my blog. Regardless, I only recommend products or services I use personally and believe will be good for my readers. I am disclosing this in accordance with the Federal Trade Commission's 16 CFR, Part 255: "Guides Concerning the Use of Endorsements and testimonials in Advertising."