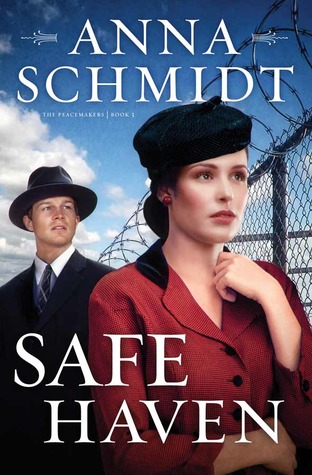 Lucie's Review:
This book is an in depth look at an interesting event in history during WWII, that happen not in Europe but on American soil. President Roosevelt invited a boat of refugees to be his guests for the duration of the war under two conditions. 1. They would stay at Fort Ontario (a place surrounded by a barbed wire topped fence). 2. And they had to sign a form promising to return home after the war.
Franz, Ilse, and Liesl find themselves stuck in Fort Ontario. Beth's parent's send her brother Theo Bridgewater, to help them. While Edwin Bonner sends Suzanne Randolf to New York to write a series of stories on the refugees.
This book tells the tale of people without a country to call home, as they struggled to make a new life for themselves and rebuild their lives after the war.
There were multiple side stories and characters who brought this trying time to life. This book brings back many of the characters from the previous books, showing their strengths and resilience in the face of hardship. One of my favorite characters was Ilse, who really became a stronger person and better mother over the course of her ordeal.
Overall, this was a highly historical novel that showed much of the human condition and how hard times can bring people together. I found it very encouraging that there were some Americans who fought for the refugees to be allowed to stay in America, and really stood up for them. I will admit that this was a tough book to read because much of it was based on fact, and what had really happened during that time. I learned so much from this book about the times and the history.
Disclosure of Material Connection: I received one or more of the products or services mentioned above for free in the hope that I would mention it on my blog. Regardless, I only recommend products or services I use personally and believe will be good for my readers. I am disclosing this in accordance with the Federal Trade Commission's 16 CFR, Part 255: "Guides Concerning the Use of Endorsements and testimonials in Advertising."