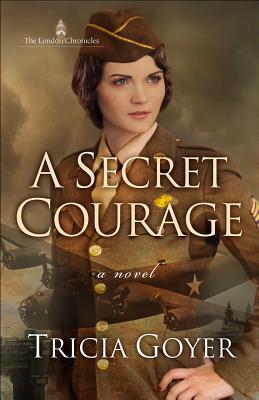 Lucie's Review:
Emma is a WAAF photo investigator, gifted with an eye for detail, and her diligence earns her a special assignment. On her day off in London, she tells her friend Vera about one of her heroes, Grace Darling, the brave daugher of a lighthouse keeper who rowed out into a storm to save someone from a wreck.
Will overhears Emma's story and is intrigued by the American WAAF, and plans to run into her at a bookstore, because he wants to meet her. Will is an artist who hasn't let the loss of his arm keep him from his craft, he is working undercover to find out what is happening at Dansfield House, to help with the war effort.
Will knows that he isn't being completely honest with Emma, but he tries his best to be as open as his job allows for him to be. Will is a strong Christian and encourages Emma to reclaim her faith. I liked his confidence and faith, he was a good friend and encourager to Emma.
Emma is my favorite character, she comes to work early and stays late, she is astute and has a compassionate heart. She is courageous and believes in what she is fighting for, bu she worries about the innocents in the crossfire. She comes to realize that her work and the destruction around her has come between her and God, and she is inspired by her brother's faith.
There is some great interaction between Emma and Will, but I felt that much of their relationship was assumed. I liked how everything came together in the end, though it seemed a bit to short for my liking. There are some surprises along the way, though the readers find out who is behind everything before the characters do, which was a tad anti-climatic. Overall, an enjoyable read.
Disclosure of Material Connection: I received one or more of the products or services mentioned above for free in the hope that I would mention it on my blog. Regardless, I only recommend products or services I use personally and believe will be good for my readers. I am disclosing this in accordance with the Federal Trade Commission's 16 CFR, Part 255: "Guides Concerning the Use of Endorsements and testimonials in Advertising."