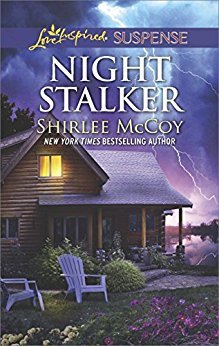 Lucie's Review:
When a serial killer turns his attention to Charlotte Murray after she foils an abduction, FBI Agent Adam Whitfield, a criminal profiler, is unofficially on the case as Charlotte is his ex-wife.
Can they stay one step ahead of the killer?
I like Charlotte Murray, she has been through a lot, her son drowned, and her husband left and divorced her. She still feels her loss, but she is active in church and teaches math at the community college. She also trained her big, curly ball of fur, Clover, to be a therapy dog.
Since the divorce Adam has become a Christian, and he regrets how he treated Charlotte, he is determined to keep her safe. He takes the initiative to talk to her and tell her things that he should have told her a long time ago. He doesn't give up and is willing to do what it takes to keep her safe.
Heartfelt, action-packed, and full of suspense, it was nearly impossible to put down. There were many twists along the way, and I love how Adam and Charlotte get a second chance. Great touches of humor, and a lovable ball of fur make this book memorable and add warmth. Fantastic read!
Disclosure of Material Connection: I received one or more of the products or services mentioned above for free in the hope that I would mention it on my blog. Regardless, I only recommend products or services I use personally and believe will be good for my readers. I am disclosing this in accordance with the Federal Trade Commission's 16 CFR, Part 255: "Guides Concerning the Use of Endorsements and testimonials in Advertising."