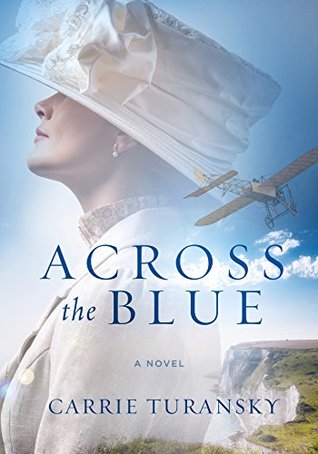 My Review:
Isabella Grayson is a wealthy socialite with a passion for journalism, and an aspiring writer. She longs to prove her worth as a writer for the
Daily Mail.
Bella is inspired to write about the daring aerial feats of the daring men vying to be the first to fly across the English Channel.
James Drake is a pilot with a dream of making a name for himself in air travel, along his mentor and professor. He has a mysterious past that makes him question his identity, and he is determined to reach for his dreams and uncover the secret of his parentage.
A bit slow to start, but well researched this book tells of how air travel revolutionized travel and warfare at the turn of the century. Isabella is a charming, yet headstrong woman, quick thinking, and who knows how to get what she wants. She wants more than to be wealthy and to marry advantageously. She wants to follow her passion for writing, and be free to make her own choices. Yet she is respectful of her parents, even when she does things differently than they deem seemly.
James is a clever young man, he has worked to build his plane, and knows the intricacies of flying his aircraft. He has always wondered about the circumstances of his birth, and after finding a letter in an old hatbox, his longing for truth is renewed. I like his relationship with Martha and the Professor, who treat him as a son.
Overall, an enjoyable read about an exciting time period with the excitement of industrialization and flight, as well as the Edwardian rules of money and society. Great for fans of Downton Abbey's time period.
Disclosure of Material Connection: I received one or more of the products or services mentioned above for free in the hope that I would mention it on my blog. Regardless, I only recommend products or services I use personally and believe will be good for my readers. I am disclosing this in accordance with the Federal Trade Commission's 16 CFR, Part 255: "Guides Concerning the Use of Endorsements and testimonials in Advertising."