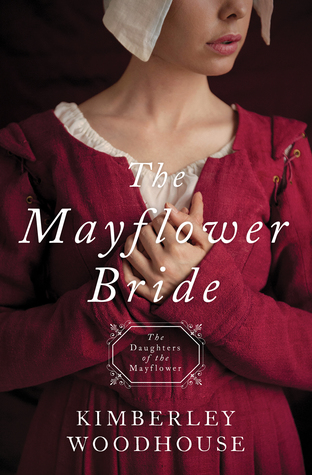 Lucie's Review:
Mary Elizabeth Chapman doesn't want to go to the New World, but when her father takes the opportunity to reserve passage on the Mayflower, it is decided. Mary Elizabeth must care for her young brother, as their mother has passed.
Mary Elizabeth, is fearful of what awaits them in the New World, but her dear friend Dorothy, encourages her to see it as an adventure.
William is a "stranger" and a carpenter by trade. He grew up on the streets until he was taken in by a kindly mentor. He is befriended by John Alden who lives his faith as a Separatist and shows William what a life of fait looks like.
I like how both Mary Elizabeth and her brother, David, grow up a lot on the voyage, taking care of the sick passengers. This story is full of history and does a grew job of bringing to life the plight and dream of the Separatists, and the struggles that they faced before and after landing on Plymouth. This book also highlights many great historical figures and their faith.
William is curious about the Separatists, and is respectful yet inquisitive. I like how he and Mary Elizabeth are brought together by their trials, serving others alongside each other.
Great attention to detail, rich in history , and inspiring historical characters that bring the plight of the Separatists to life, bringing to life the courage of those who through their faith were led to voyage to a new land.
Disclosure of Material Connection: I received one or more of the products or services mentioned above for free in the hope that I would mention it on my blog. Regardless, I only recommend products or services I use personally and believe will be good for my readers. I am disclosing this in accordance with the Federal Trade Commission's 16 CFR, Part 255: "Guides Concerning the Use of Endorsements and testimonials in Advertising."