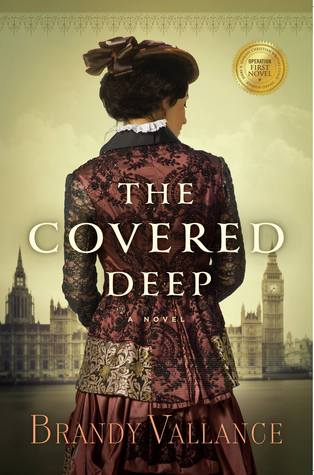 Lucie's Review:
This book follows Bianca Marshal from the small town in Ohio where she grew up to London and then the Holy Land. It's the trip of a lifetime that she won by writing an answer to an advertisement her father found in the paper from an English lord.
There are many other people on the trip with Bianca, Mrs. Madeline Greene, Mr. Tabor & Paul Emerson. But it soon becomes apparent as their journey progresses that everyone except Bianca is hiding something, and that Sir Adrian has brought them all together for reasons of his own...
My favorite character had to be Paul Emerson. He tells Bianca his conversion story right off the bat, but he soon realizes that she also needs to hear about his past. Paul is a man who stays true to his faith, and is completely honorable.
There are many interesting details about the Holy Land shared in this book, and I also think that it did a great job of capturing the tensions, unrest, and prevalent there. Though I will mention that there was content that I don't think would be appropriate for younger readers.
This book was slow to start, and while it did pick up, it also jumped around from character to character more often than I liked. The interaction between the characters was strong, with themes of faith and forgiveness, though there were times when I felt a bit lost in some of the scenes.
Overall, this was a very interesting and unique read. I'll admit that it wasn't always easy reading for me, but I did for the most part enjoy it because by midway through I was hooked. Definitely a very different read for me.
Disclosure of Material Connection: I received one or more of the products or services mentioned above for free in the hope that I would mention it on my blog. Regardless, I only recommend products or services I use personally and believe will be good for my readers. I am disclosing this in accordance with the Federal Trade Commission's 16 CFR, Part 255: "Guides Concerning the Use of Endorsements and testimonials in Advertising."