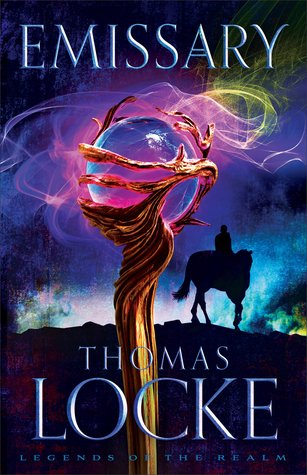 My Review:
On his 21st birthday, Hyam receives powers far beyond anything he could have imagined. Suddenly he finds himself involved in a rising war, as his powers are tested and his destiny is revealed.
The beginning drew me in, but as the story progressed I lost interest and got kind of lost. I really wanted to love this book, and I tried hard, but in the end I felt as if I didn't really have much of a connection with the characters, and I felt more like I was seeing them from a distance rather than being right there beside them.
The world building was well done and from the first few chapters I was able to get a rudimentary grip on the society.
Overall, a new fantasy series about a young man searching for his place in the world, as he fights the evils rising about them. I know a lot of people who really liked this book, and I know that it will delight many fantasy lovers :)
Disclosure of Material Connection: I received one or more of the products or services mentioned above for free in the hope that I would mention it on my blog. Regardless, I only recommend products or services I use personally and believe will be good for my readers. I am disclosing this in accordance with the Federal Trade Commission's 16 CFR, Part 255: "Guides Concerning the Use of Endorsements and testimonials in Advertising."