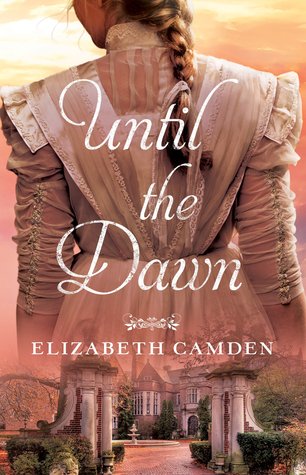 My Review:
Sophie van Riijn knows Dierenpark better than anyone, having practically grown up roaming it's majestic hallways there is nowhere else that feels more like home. Not only that but on Dierenpark's roof she runs a weather research collecting station, dreaming of a job helping to bring predictable forecasts to everyone in the morning paper.
Dierenpark is the ancestral home of the Vandermark family, who is rumored to be dogged by a curse as every Vandermark has come to a bad end some way or another. When Quentin returns to his family home with his young son he hopes to please his grandfather by destroying the place of so many ill memories. Quentin's son, Pieter, has been raised by his suspicious great grandfather, and he lives in constant fear that the curse will catch up to him. Quentin wants to teach his son to depend upon nothing but science and what can be proved, but as Sophie wins the love and trust of his son, he wonders if there might be something to her solid faith in Christ.
A captivating read that swept me away to Dierenpark the mysterious, and naturally glorious ancestral home of the Vandermarks. I instantly loved Sophie van Rijn, she knows Dierenpark inside out, while she is not unfamiliar with disappointment, her faith sustains her and she doesn't let the bad things in her life keep her down. Sophie is a caring and compassionate young woman, she longs for purpose and treasures her position as a volunteer data collector, she truly depends on her faith and you can see it in everything she does.
Full of mystery, this heartfelt story, is captivating and I slowly fell in love with Dierenpark and even Quentin, who I thought would never win me over--but he did. Quentin, was raw and vulnerable, with real pain in his past and present, looking for answers, and a good heart under his anger and hurt.
Overall, a masterful read from beginning to end, memorable characters that captured my heart, and a well drawn out story line that drew me in with the mystery and the journey of the characters and their changing hearts. Fantastic storytelling, a book that you won't want to ever end, or put down! Highly recommend!
Disclosure of Material Connection: I received one or more of the products or services mentioned above for free in the hope that I would mention it on my blog. Regardless, I only recommend products or services I use personally and believe will be good for my readers. I am disclosing this in accordance with the Federal Trade Commission's 16 CFR, Part 255: "Guides Concerning the Use of Endorsements and testimonials in Advertising."