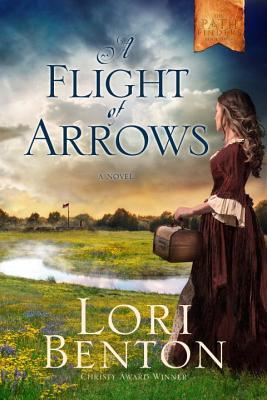 Lucie's Review:
The second in a historical family saga, and the relationships formed in the first book are tested in this emotional read. I would definitely recommend reading
The Woods Edge
before diving into this one, because it is heavily dependent on continuing the stories introduced in the first book, and would be very challenging as a stand alone.
Two Hawks is a an honorable man, of duty, and faith, he sees that he can no longer pursue his relationship with Anna, without her father, Reginald Aubrey's consent. But Aubrey harbors ill feelings towards Two Hawks, who is the twin brother of the boy that he took into his home and raised as his son, William.
I was pleasantly surprised by how much Two Hawks' father Stone Thrower has grown and matured in his faith that he found in the previous book, and how much I came to respect him over the course of this story, and he actually became my favorite character!
I liked the strong women in this book, like Good Voice and Lydia, who live out their faith and seek to be peacemakers.
I liked the historical aspect of this book and highlights the role that the Native Indians played on both sides of the Revolutionary War, in shows the heartaches, and the great cost, and how it split them apart.
This book also follows William who struggles to come to terms with his true parentage, and realizes that he may be on the wrong side of the war.
Strikes The Water is a new face, and I like her spunk, she knows how to take care of herself, and is a strong young woman.
Anna struggles with her heart, and devotion to the one she loves, and the only father she has ever known.
Overall, a very poignant second chapter in this compelling family saga set during the Revolutionary War. I would highly recommend to fans of strong historical sagas. Well worth reading, and I liked watching the characters as they grow, mature, and change during this time of turmoil.
Disclosure of Material Connection: I received one or more of the products or services mentioned above for free in the hope that I would mention it on my blog. Regardless, I only recommend products or services I use personally and believe will be good for my readers. I am disclosing this in accordance with the Federal Trade Commission's 16 CFR, Part 255: "Guides Concerning the Use of Endorsements and testimonials in Advertising."