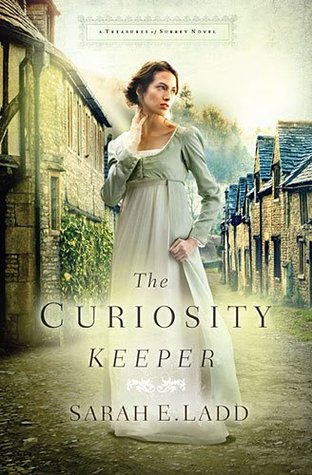 Lucie's Review:
Camille Iverness does what she must to keep the little curiosity shop open, from keeping the books to standing up to bullies. It helps that she has a fiercely loyal canine companion, Tevy.
Jonathan Gilehrist is the village apothecary, and even though he comes from a wealthy family and is the heir to Kettering Hall, prestige in social circles has never been something he's grasped at. So Jonathan is surprised when his father tells him that their family will loose the hall if they do not recover the ruby that has been stolen and is rumored to process strange properties.
Jonathan is an honourable man, with simple dreams, though he will do anything for his family and those who need the help.
Camille struggles to trust since her mother left so many years ago, and never came back. Now she is challenged to trust Jonathan whose assistance is a blessing to be sure.
I loved how they got to know each other while working together and unraveling the multifaceted mystery, involving the ruby.
Overall this was a well done read, that was at times touching, surprising and romantic. A terrific tale from Ms. Ladd that will not disappoint!
Disclosure of Material Connection: I received one or more of the products or services mentioned above for free in the hope that I would mention it on my blog. Regardless, I only recommend products or services I use personally and believe will be good for my readers. I am disclosing this in accordance with the Federal Trade Commission's 16 CFR, Part 255: "Guides Concerning the Use of Endorsements and testimonials in Advertising."